Three things to know about the new 2019 Toyota RAV4 Hybrid
February 27 2019,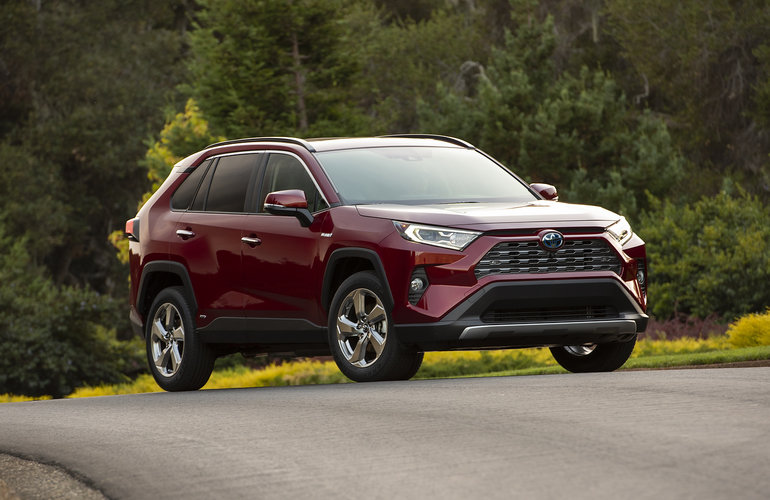 The 2019 Toyota RAV4 is one of the most important models to enter Canada this year. More spacious, more powerful, more fuel efficient and more technologically advanced than ever before, the new Toyota RAV4 Hybrid has a lot to offer consumers in Quebec.
This is even more true in the case of the Toyota RAV4 2019 Hybrid, a compact fuel-electric SUV that really has a lot to offer. Here are three things to know about the new 2019 Toyota RAV4 hybrid engine.
It is more powerful than we think
The new Toyota RAV4 2019 Hybrid puts the emphasis on fuel economy, no doubt about it. We will get back to that because the 2019 Toyota RAV4 hybrid engine isn't just a stand out in the fuel economy department. It is also very powerful, even more powerful than the traditional engine RAV4 and more powerful than any other compact SUV currently available.
The 2019 Toyota RAV4 offers a 2.5-liter four-cylinder Atkinson engine that is paired with an electric motor for a total power output of 219 horsepower. That's 16 more horses than the base engine.
It is very fuel efficient
Despite its power, the 2019 Toyota RAV4 Hybrid offers remarkable fuel efficiency for a compact SUV. Indeed, its average fuel consumption of only 5.8 liters per 100 kilometers in the city and 6.3 liters per 100 kilometers on the highway make the RAV4 Hybrid SUV by far the most fuel efficient model in the compact SUV segment, but also of any SUV offered in Canada.
It is affordable
The 2019 hybrid-powered Toyota RAV4 starts at $ 32,090, $ 1,400 more than the normal-engine RAV4 with the same equipment. At this price and because of its reduced fuel consumption, the buyer of a 2019 Toyota RAV4 Hybrid will be able to recover the price difference in just over two years.
Contact us today at Chomedey Toyota to learn more about all of our new 2019 Toyota RAV4 models.