Three reasons to buy a 2019 Toyota RAV4 instead of a Ford Escape
February 27 2019,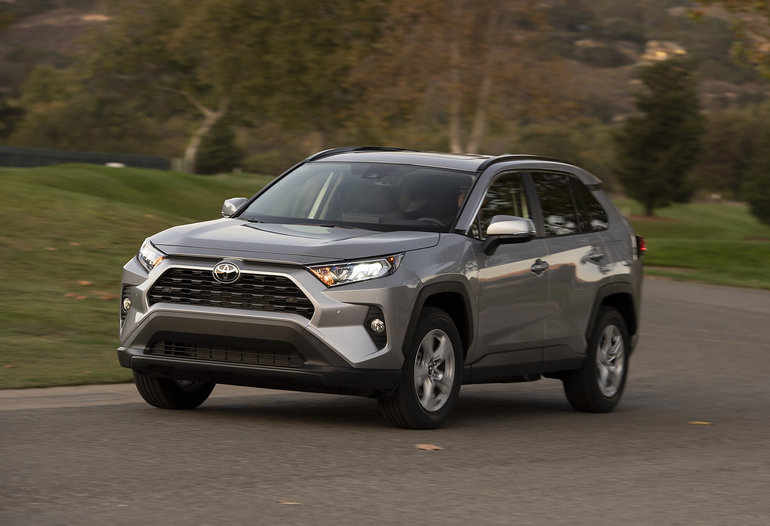 The Toyota RAV4 and Ford Escape compete fiercely in the compact SUV niche. Two of the best-selling models in Canada in their segment, but also in the industry, the RAV4 and the Escape have a lot to offer consumers.
That said, there are different elements that are to the advantage of the new 2019 Toyota RAV4. The latter is more modern, having been redesigned last year alone. The Escape dates from a few years ago and suffers from less modern technology and design.
Our final decision between the Toyota RAV4 and the Ford Escape will depend mostly on our preferences and what matters most to us. If driving fun, fuel economy and cargo space matter to us, we'll probably opt for the all-new 2019 Toyota RAV4. Here are three reasons to buy a 2019 Toyota RAV4 instead of a Ford Escape.
It is more powerful
The 2019 Toyota RAV4 comes standard with a 2.5-liter four-cylinder engine producing 203 horsepower and 184 lb-ft of torque. This redesigned engine is more powerful than any other engine in this class including the Ford Escape engine. The Escape actually offers three engines with the first two developing less than 200 horsepower.
It's possible to get a Ford Escape with more power, but then we pay almost $ 10,000 more than the entry-level RAV4.
It has more interior space
In terms of interior space, the 2019 Toyota RAV4 has an assured advantage. It offers more than 1,000 liters of cargo space while the Ford Escape offers 967 liters. The difference is not huge on paper, but we realize it quickly when we own the RAV4.
The Toyota SUV is simply more spacious at every level, not just in the trunk. It is indeed more versatile in the passenger compartment and the space for passengers, whether in the rear seats or in the front seats.
It is more fuel efficient
The engine of the Toyota RAV4 is not only more powerful, it is also more fuel efficient. It has an average fuel consumption of only 8.0 liters per 100 kilometers. As for the Ford Escape, it has an average fuel economy rating of 9.9 liters per 100 kilometers for the entry-level engine and 10.2 liters per 100 kilometers for the more powerful engine. The Toyota RAV4 has the advantage all the way.
Contact us today to learn more about the new Toyota RAV4 2019 at Chomedey Toyota.